Today we are going to look at 3 popular exhaust systems for the Porsche 981 Boxster / Cayman cars. Each of the systems we are going to talk about are 100% bolt on - no cutting or welding required. None of these exhaust upgrades require an ECU tune, and will not cause a check engine light. While cat backs can generate a small gain in horsepower, we recommend a set of headers first if power gain is your primary goal, but if your goal is sound enhancement - READ ON :)
Agency Power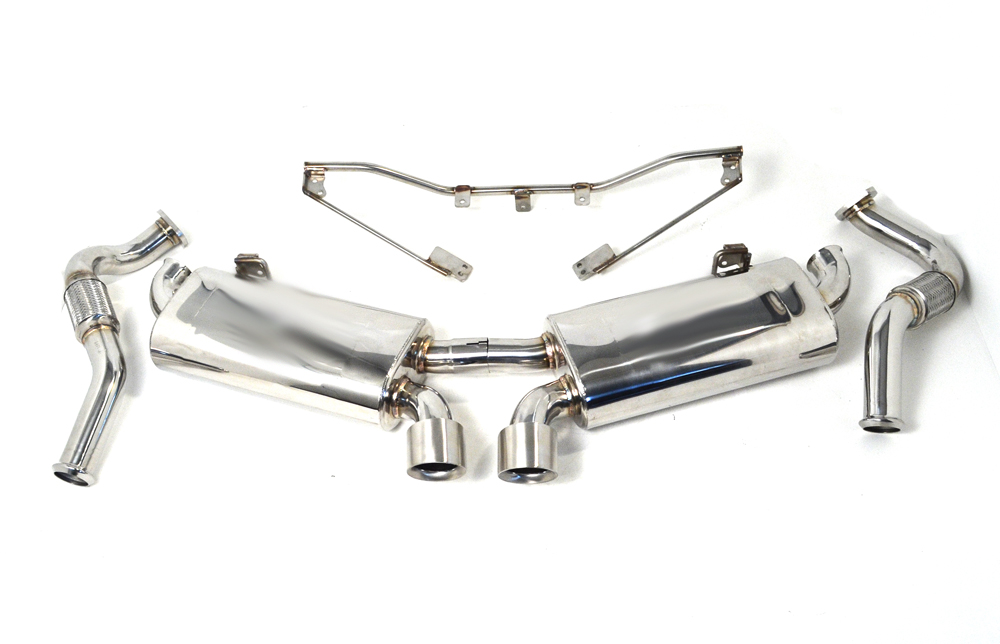 This system is perfect for the weekend warrior looking to pick up a few horsepower and enhanced the sound level without too many frills. The tone is agressive, but not over obnoxious. This system brings out more of an exotic sound with lots of backfires and pops. Features include chrome tips and a cross over pipe that allows the exhaust gasses from each cylinder bank to mix. Its belived this technique can assist with exhaust scavenging and also alter the exhaust pulses, thus producing a more desirable sound.
Cost: $1,295
Verdict: Hands down the most cost effective option that gets the job done for any street car.
Borla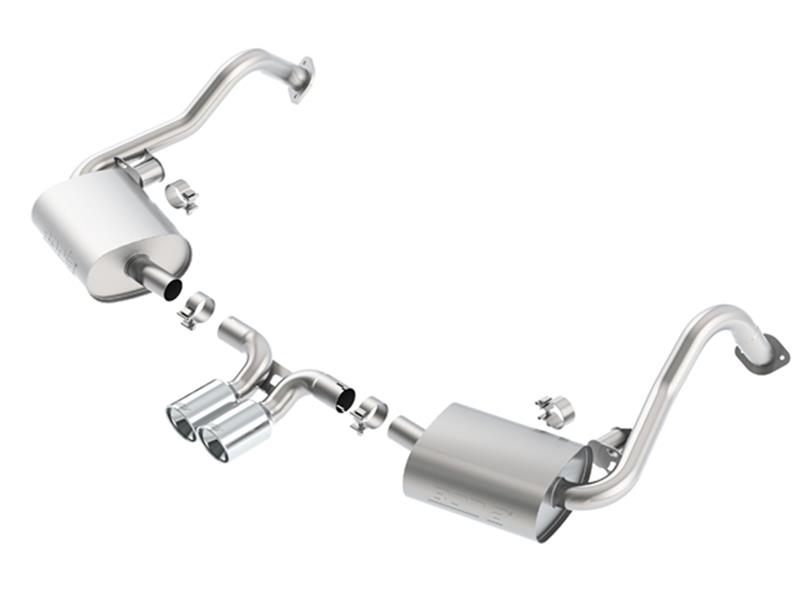 Borla is well know for their presence in the domestic car market, but also has created a great system for the 981. This exhaust produces a deep, mellow, raw tone - with a small hint of domestic sound. Unlike the Agency Power system, the Borla exhaust has single outlet mufflers that enter directly into a set of chrome tips; the exhaust gases do not mix before leaving the exhaust system.
Cost: $1,699
Verdict: A great exhaust with a raw domestic tone at a fair price point.
Soul Performance Products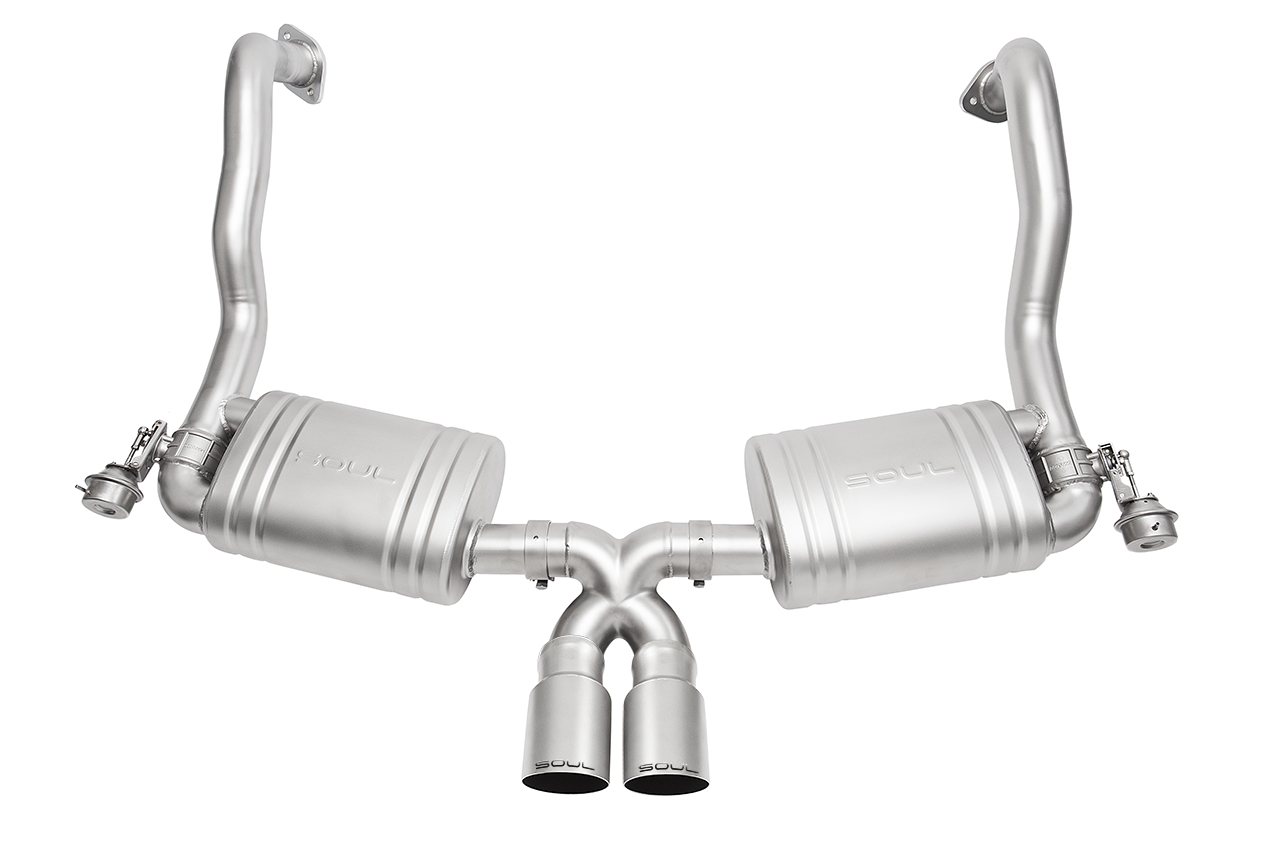 Wrapping up the list is the valved exhaust system from Soul Performance Products. The main differentiating factor between this exhaust and the others we've mentioned, is that this system features valves (Similar to the Porsche Sports Exhaust - PSE) that allows the driver to open and close the valves to change the sound output. A valved exhaust gives the driver the option to choose between subtle exhaust tone, or full out race system with the touch of a button. With the valves closed, you can expect a subtle aggressive tone over stock; with the valves open - the aggressiveness of the tone quickly escalates. Along with the choice of sound level, the Soul PP system offers multiple tip options.
Cost: $2,995
Verdict: While this system is the most expensive on the list, it also includes far more options and a lifetime warranty (including track usage).
Disclaimer: Each system has its pluses and minuses. With any PDK car (and any aftermarket exhaust system) the chance of drone is always present. Drone is a subjective characteristic and cannot be measured the way decibels or other sound characteristics can be accounted for. If you have a sensitive ear, we would recommend a header upgrade instead of adding a catback.
Info@momentumworx.com
215-237-9672
Momentumworx.com
Recent Posts
Yes, big claims from an even bigger (FAT) man - now that I have your attention; please allow me to p …

One of the most frequently asked questions when it comes to mid 2000s Caterpillar engines; Single tu …

VOLVO / MACK Holset VGT Turbo InterchangeabilityWe have touched on this topic before, but some thing …