Fitment for Caterpillar Single Turbo Engines; 3406, 5EK, 6NZ, C15 & More!
If you have a bad turbo, a cracked exhaust manifold, of if you're just ready to upgrade - this kit is for you!
Each kit starts off with a turbo of your choice from BorgWarner or ZekiTurbo. I am sure you are all familiar with the BorgWarner brand, as its been a true testament to quality and reliability that today's owners, drivers, and shops around the world have come to rely on. You may or may not be familiar with ZekiTurbo, an American turbo company based out of Doral, Florida USA. Zeki's build quality and performance is nothing short of stellar and a real market alternative. All Zeki turbos found in our PUPs are assembled and balanced in the US and carry a 1 year unlimited mileage warranty.
Turbo Options
BorgWarner S410SX/S430SX
78MM |1.32 A/R
78MM | 1.45 A/R
80MM | 1.45 A/R
80MM | 1.58 A/R
82MM | 1.65 A/R WG
Zeki SX Series
78MM |1.32 A/R
78MM | 1.45 A/R
80MM | 1.45 A/R
80MM | 1.58 A/R
Next component in the kit is a Full Tilt Performance exhaust manifold. FT has perfected the art of casting a manifold over the years. They use a proprietary metal blend that results in some of the hardest and most heat tolerant manifolds on the market. Along with materials, FT utilizes thicker flange designs and center dividers to strength the manifolds and prevent fatigue and failure. All these techniques add up to lower manifold temps, reduced turbo lag, and increase fuel economy.
To round out the kit, all PUPs also include: Stainless Steel Turbo Studs, Coated Manifold Studs, Nuts, and Spacers, Exhaust Manifold Gaskets, & Turbo Mounting Gaskets - everything you need to do the job right the first time around!
Get yours today at the link below:
https://momentumworx.com/momentum-worx-cat-exhaust-manifold-and-turbocharger-power-up-package-pup/
If you have any questions about the Momentum Worx Power Up Package for your Cat powered machine - please feel free to reach out!
Website: MomentumWorx.com
Email: Info@momentumworx.com
Call / Text: 215-237-9672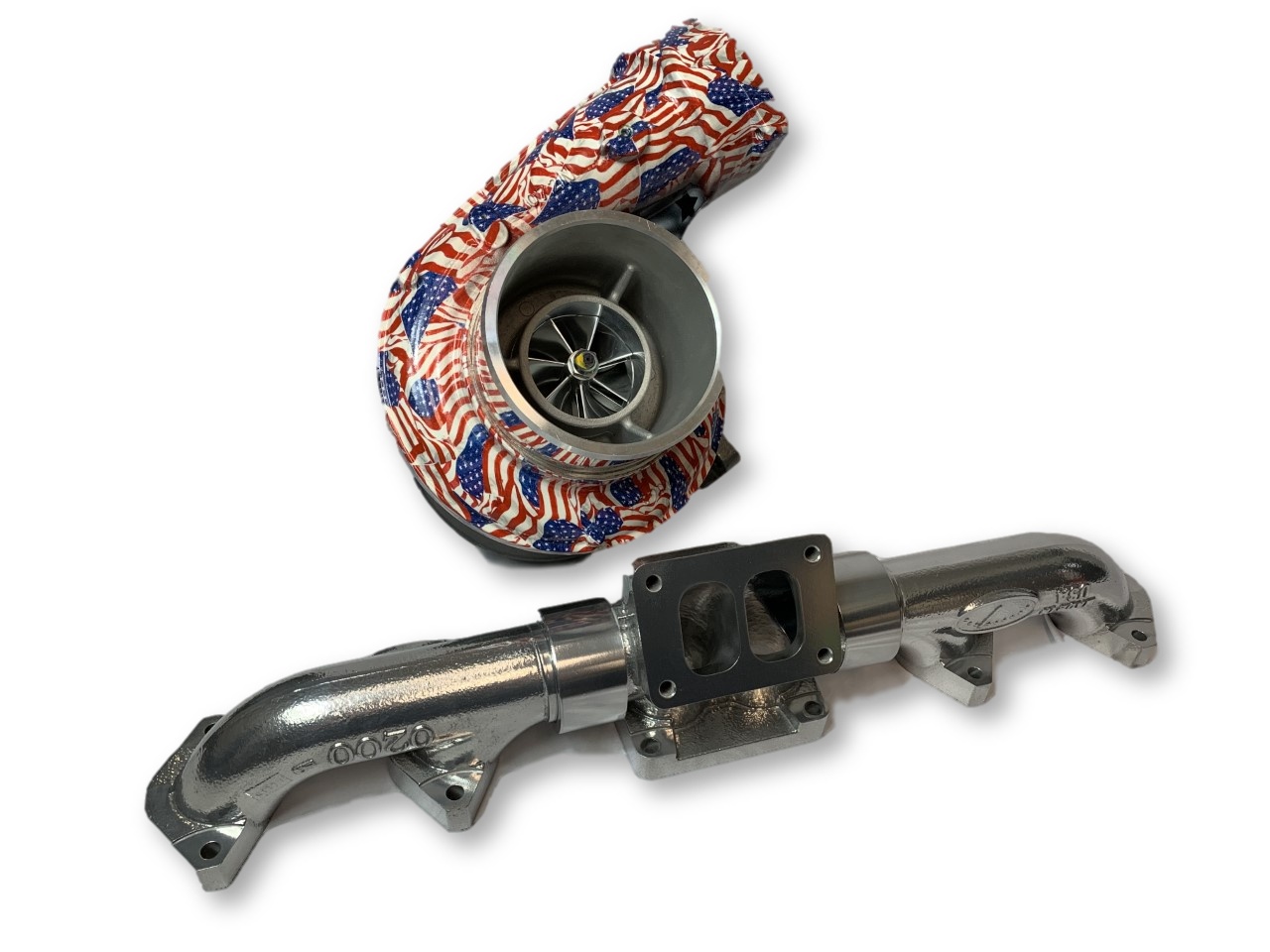 Recent Posts
Yes, big claims from an even bigger (FAT) man - now that I have your attention; please allow me to p …

One of the most frequently asked questions when it comes to mid 2000s Caterpillar engines; Single tu …

VOLVO / MACK Holset VGT Turbo InterchangeabilityWe have touched on this topic before, but some thing …